Root Android phone with Root Genius
Step 1: Download Root Genius on your PC.
FYI, you can download it from http://www.shuame.com/en/root/.
Step 2: Enable USB debugging in your phone and connect it to your computer.
To turn on USB debugging, you can refer to How to Enable USB Debugging on Android. Then connect the two devices via USB data line.
Step 3: Run the app.
Double-click "RootGenius_en.exe", and select Run in the Security Warning dialog box.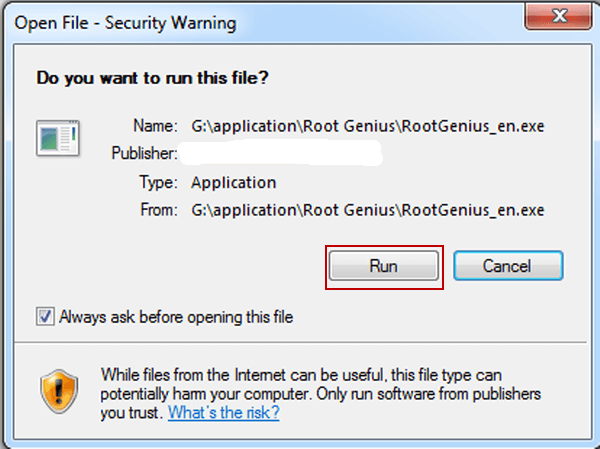 Tip: If there is unreadable code in the dialog box, leave it alone because it won't affect the app's effectiveness.
Step 4: If the AutoPlay dialog pops up, select Always do this for this device and tap close button.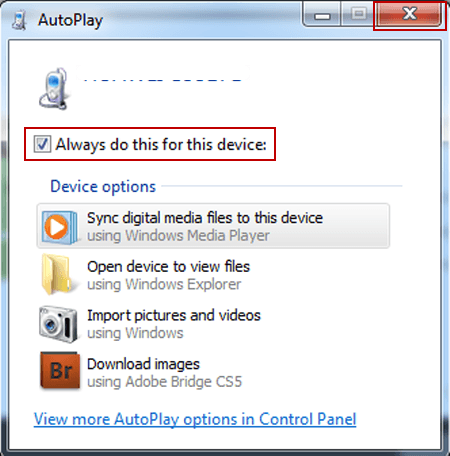 Tip: In addition, suppose the "Allow USB debugging" dialog box shows up in your phone, choose Always allow from this computer and tap OK. However, if there is no such dialog boxes, ignore this step.
Step 5: Wait for the connecting process to complete.
It may take several minutes, so please be patient.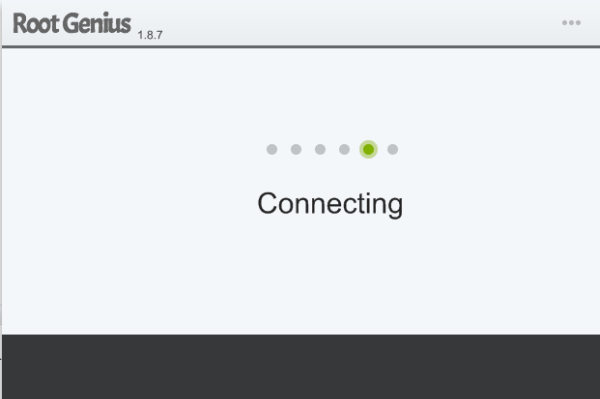 Note: If the User Account Control window appears during this step, click Yes. Moreover, if the driver of your Android phone hasn't been installed in your computer, the following Windows Security dialog box will appear, and you can tap Install to continue.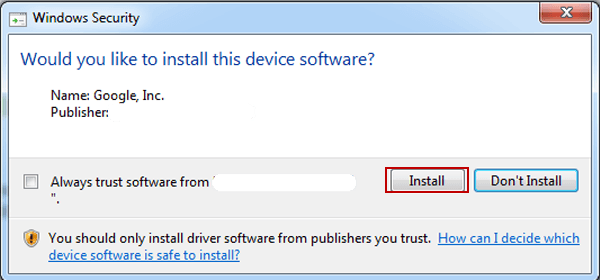 Step 6: Begin rooting the phone.
Tap Root it when the two devices are connected successfully.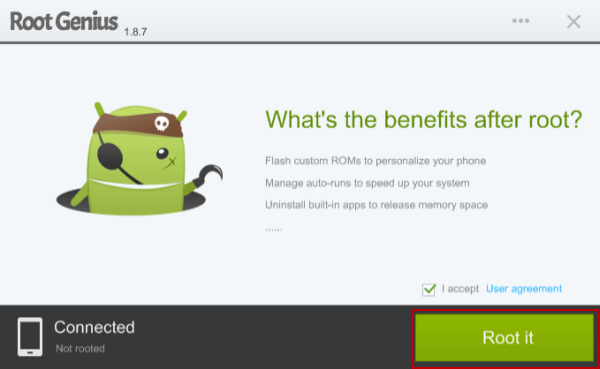 Step 7: Wait for the rooting process to finish.
Please note that the phone will automatically restart itself during the process.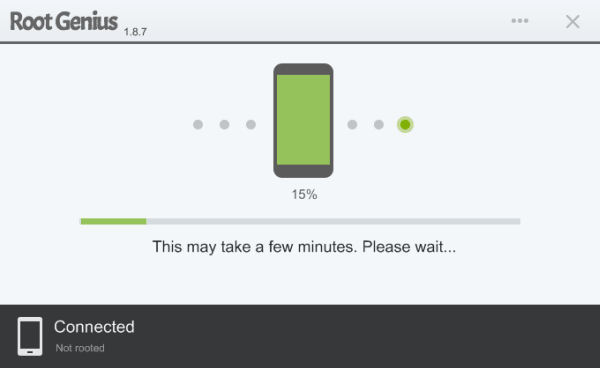 After several minutes, the phone will be rooted with success (see picture below), and an icon called Kinguser will turn up in it.